ACTION LAB ENTERTAINMENT COMICS New Releases for the week of January29, 2014
|
ACTION LAB ENTERTAINMENT COMICS IN STORES THIS WEEK
New Releases for the week of January 29, 2014
(If links do not open when clicked, copy and paste them into your favorite web browser.)


FRACTURE ENCORE EDITION #1
Writer(s): Shawn Gabborin
Artist Name(s): Chad Cicconi
Cover Artist(s): Chad Cicconi
Synopsis: Just in time for FRACTURE Volume 2, see where the story began with this encore
edition of FRACTURE Volume 1 #1! In the metropolis of Lower Triton, the city's greatest hero,
Virtue, its nastiest villain, Malice, and an everyman named Jeff have something very important in
common. They're all the same guy — and none of them knows it…until now!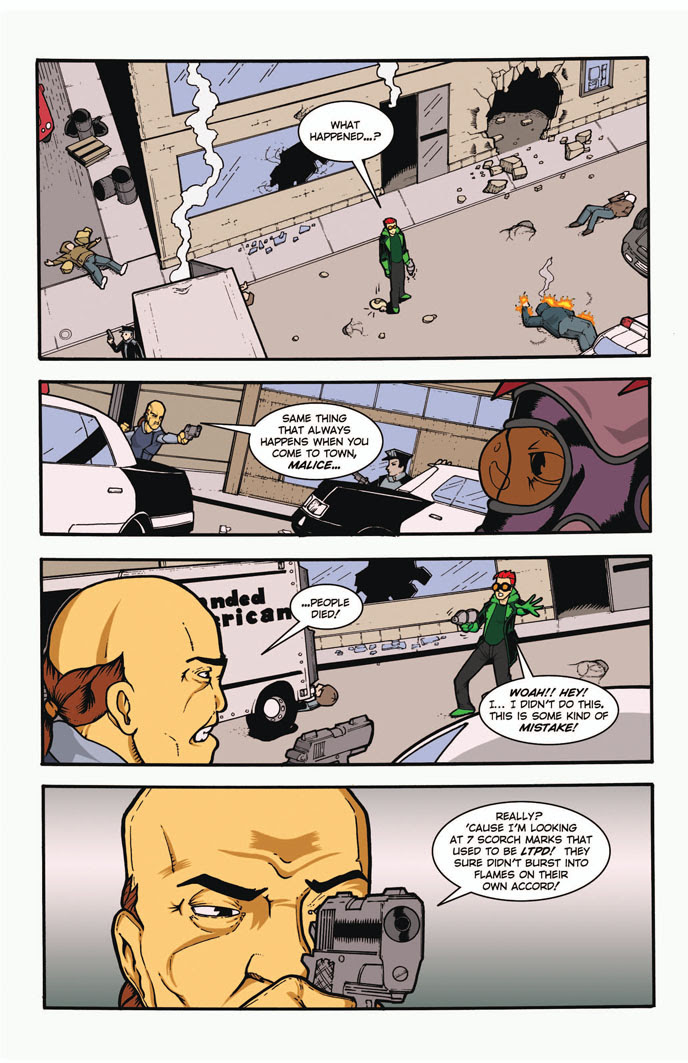 THE FINAL PLAGUE #4 (of 5)
Writer(s): JD Arnold
Artist Name(s): Tony Guaraldi-Brown
Cover Artist(s): Tony Guaraldi-Brown
Synopsis: Monkeys on the loose in New Jersey! The hounds are released in Iowa! And in
Chicago…Lions, Tigers, and Bears! Oh $#!#! The Final plague continues to spread. Panic has
gripped the globe, and the world begins to burn.
Special Notes: The Final Plague is Action Lab's biggest selling title to date, find out what all
the buzz is about for this unorthodox viral outbreak epic!