ACTION LAB ENTERTAINMENT COMICS IN STORES THIS WEEK 2/26/14
|
ACTION LAB ENTERTAINMENT COMICS IN STORES THIS WEEK
New Releases for the week of
February 26, 2014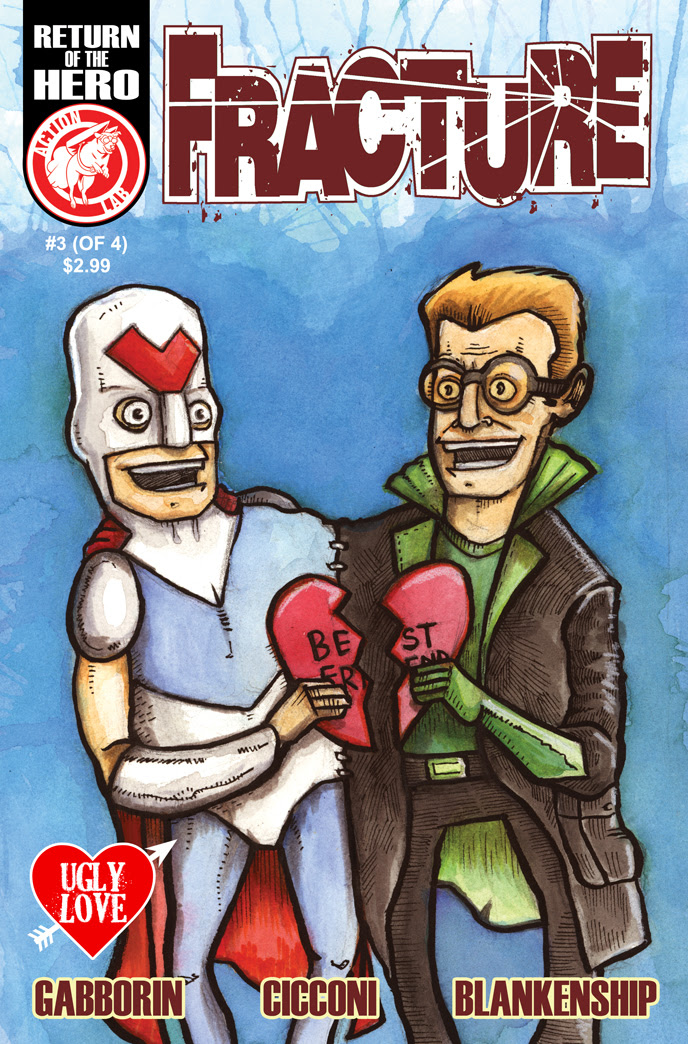 FRACTURE VOL.2 #3 (of 4)
Writer(s): Shawn Gabborin
Artist Name(s): Chad Cicconi (p/i), Bill Blankenship (c)
Cover Artist(s): Chad Cicconi (p/i), Bill Blankenship (c)
In this penultimate issue of FRACTURE volume 2, the path of Virtue takes
unexpected turns, and the troubles of Jeff and his alter-egos ensnare unintended victims. Jeff
seeks help yet again from the dubious Doctor Atomic, and an electrifying secret is revealed!
Variant covers by Bill Blankenship and John "Super Ugly" Williams celebrating Ugly Love month!
FC/ 32 pgs / $2.99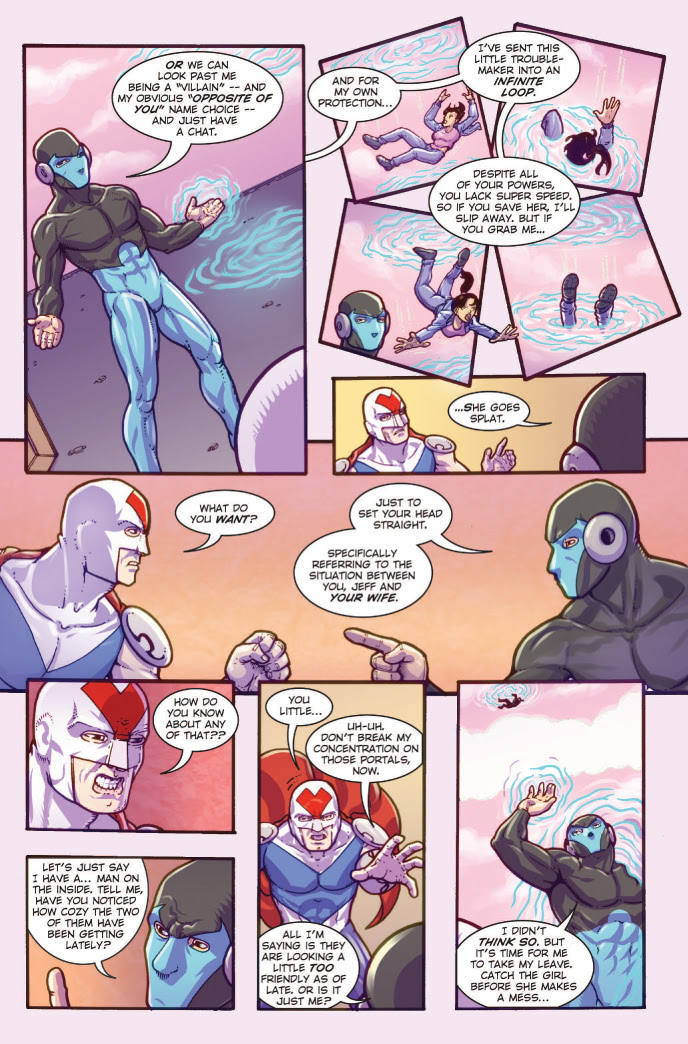 JACK HAMMER #2 (of 4)
Writer(s): Brandon Barrows
Artist Name(s): Ionic
Cover Artist(s): Ionic
Private investigator Jack McGriskin is a magnet for trouble–and this time it's a doozy.
Businessman Eddie Newman is dead and Jack has suspects, but can he make the charges
stick? And more importantly, can be live long enough to? Stalked by a super-powered killer,
Jack's time is running out! Variant covers by New York Times best selling author Brett Weldele (The Surrogates) and John "Super
Ugly" Williams!
FC/ 32 pgs / $2.99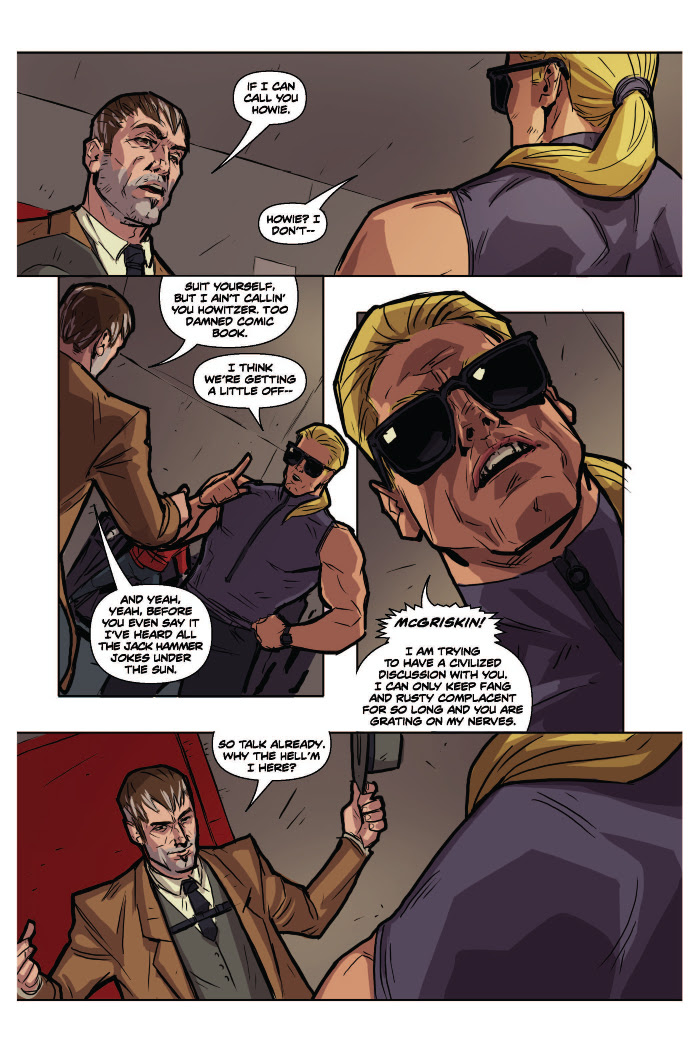 PIRATE EYE TPB
Writer(s): Josiah Grahn
Artist Name(s): Carl Yonder
Cover Artist(s): Carl Yonder
Synopsis: Once a pirate with a keen eye for finding wealth in unlikely places, Smitty now
lives exiled from the sea. Landlocked, he has carved out a new niche as a "finder," a man
who, for a price, will utilize the same skills that served him as a treasure-hunting
scoundrel to unearth any item, person, or secret. As his reputation and caseload swell,
Smitty must contend with the gangster who all but rules his new hometown, a dangerous
collection of local brigands and politicians, and the pall of threats from old enemies.
Through it all his focus on what he values most-his own success-never wavers. Though
his circumstances have changed, in his chest still beats the heart of a pirate!
Collects the first four issues of the smash hit Pirate Eye comic and sports an all-new
cover by series artist, Carl Yonder!
FC/ 128 pgs / $11.99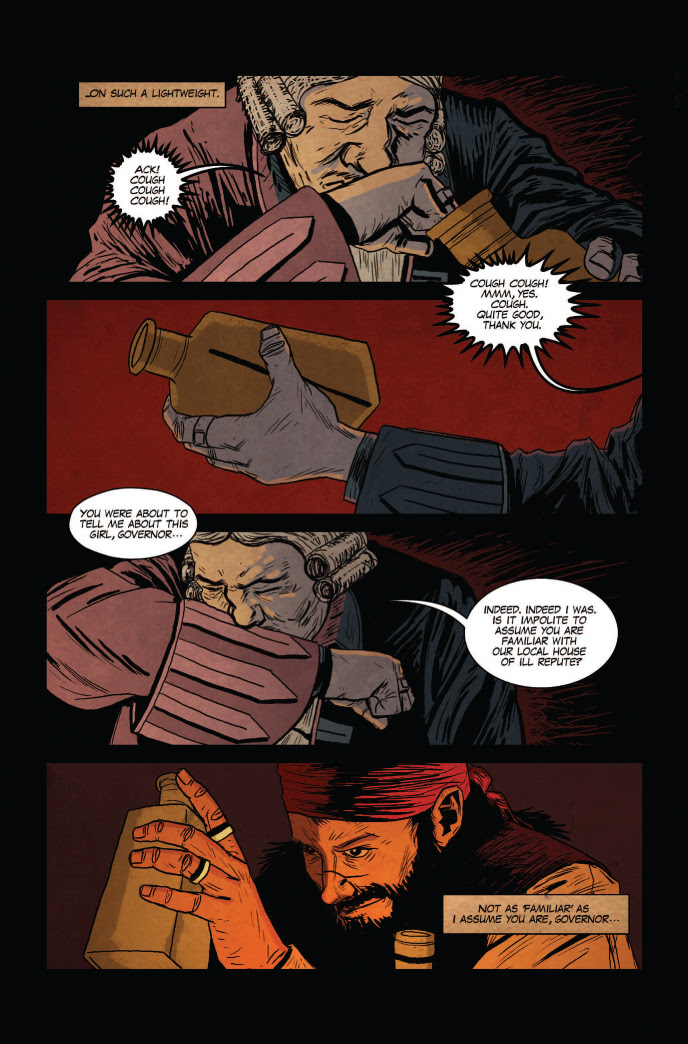 PRINCELESS ENCORE #4 (of 4)
Writer(s): Jeremy Whitley
Artist Name(s): M. Goodwin
Cover Artist(s): M. Goodwin
Synopsis: Be there for the epic conclusion of the first Princeless story! Adrienne and Bedelia are
in deep trouble with the city guards, but they're not about to back down! Fisticuffs will be had!
Hijinks will ensue! Stereotypes will be challenged! Princeless! Features a variant "Ugly Love" cover by
John "Super Ugly" Williams!
FC/ 32 pgs / $2.99