Action Lab comics in stores on 9/20/2017
|
ACTION LAB ENTERTAINMENT COMICS IN STORES THIS WEEK
New Releases for the week of

September 20th, 2017

KID SHERLOCK #4
Writer(s): Justin Phillips
Artist Name(s): Sean Miller (Pencils), Lesley Atlansky (Colors)
Cover Artist(s): Sean Miller Fear grips the students as an unseen force terrorizes the halls of Baker Elementary. Tensions rise as students continue to fall before the mysterious tripper. Sherlock and Watson must determine if the villain in question is a foe from their past or something else entirely. Time is running out!

32 pgs./ E / FC                   $3.99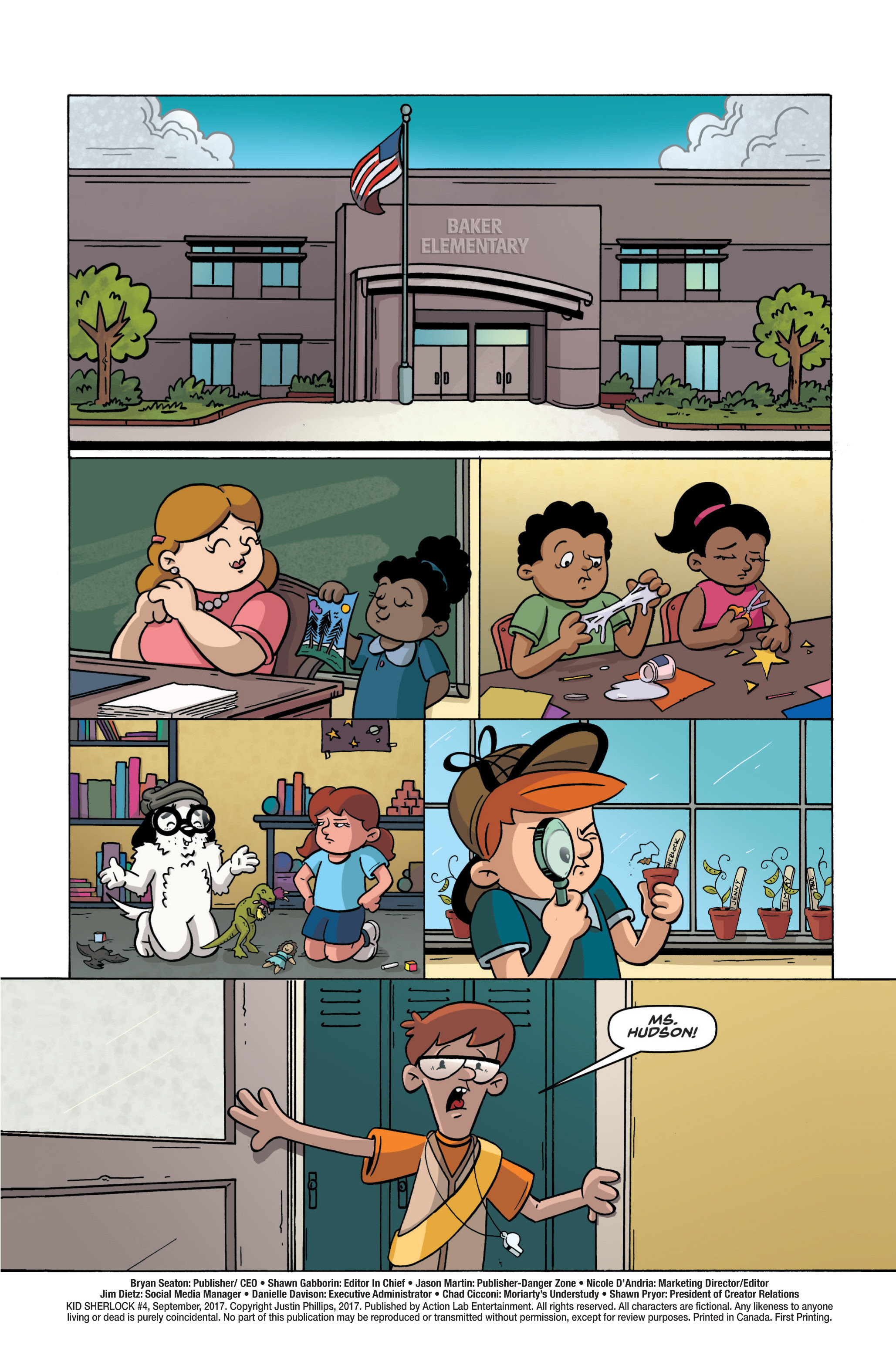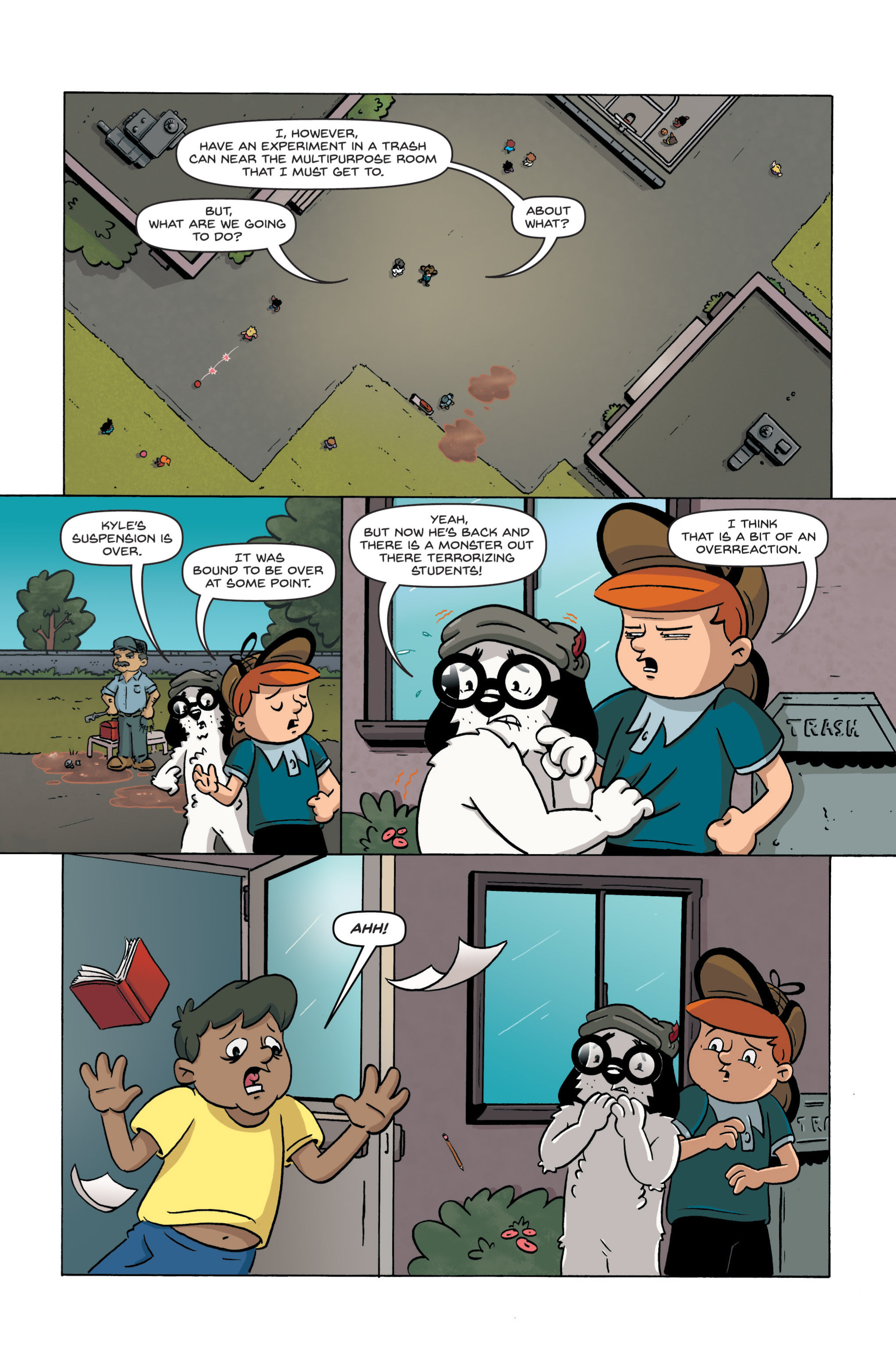 What people are saying about Kid Sherlock:

"Kid Sherlock is a series that just keeps on being fun. It's an exciting read because it is reminiscent of such boy detectives as Encyclopedia Brown and the Hardy Boys, but instead takes the Master Detective and his faithful friend into the role of junior sleuths." (PopCultHQ)

"Its story feels like a Saturday morning cartoon in all the best possible ways, as the creative team presents their third case file with the whole of recess itself is sadly caught in the balance!" (SnapPow.com)

"The concept is fun and made me laugh a time or two. It is a perfect starter comic for the wee ones." (Geeks of Doom)

MIRACULOUS: ANIMAN
Writer(s): Zag Entertainment
Artist Name(s): Zag Entertainment
Cover Artist(s):  Zag Entertainment
Arranged and Adapted by: Cheryl Black and Nicole D'Andria
Adrien tries to help his friend Nino out with his crush… Marinette! Unfortunately, there's a mix-up and Marinette thinks Adrien is the one asking her out to the zoo. Things get even worse when the zookeeper, Otis, transforms into Animan. Now with the ability to shapeshift into any animal, Animan goes after Marinette's classmate Kim. Will Ladybug and Cat Noir save him in time?
NOTE: This was previously released digitally on comiXology.
64 pgs./ E / FC                   $4.99 
What people are saying about Miraculous:
"Ladybug is a hero that we all can identify with." (Jazma Online Forum)
"…this book is for everyone." (Panel Patter)
"Well-adapted from a series that is clever, well-written and well-designed. It's a win/win situation…" (Major Spoilers)

TOYETICA #2
Writer(s): Marty LeGrow
Artist Name(s): Marty LeGrow
Cover Artist(s): Marty LeGrow
It's Accessory Day at Dollington Academy, and all the students are excited! But Trixie's too busy trying to win over new student Minky to even pay attention. Meanwhile, Bunnard gets the sword he always wanted…and a lot more than he bargained for.
32 pgs./ E / FC                   $3.99
What people are saying about Toyetica:
"Creative, imaginative and cute… this may be one of those series that could end up rivaling Monster High." (Reading with a Flight Ring)