Action Lab comics in stores on 9/13/2017
|
ACTION LAB ENTERTAINMENT COMICS IN STORES THIS WEEK
New Releases for the week of

September 13th, 2017
HERO CATS OF SKYWORLD TPB (COLLECTS HERO CATS #16-18)
Writer(s): Kyle Puttkammer
Artist Name(s): Omaka Schultz
Cover Artist(s): Omaka and Schultz (Inks), Julie Barclay (Colors), George Gant (Letters)
Bandit of Earth meets the Hero Cats of Skyworld for the first time! A perfect place for new readers to discover the exciting and dangerous realm ruled by Corvus the Crow King.
96 pgs./ E / FC                   $11.99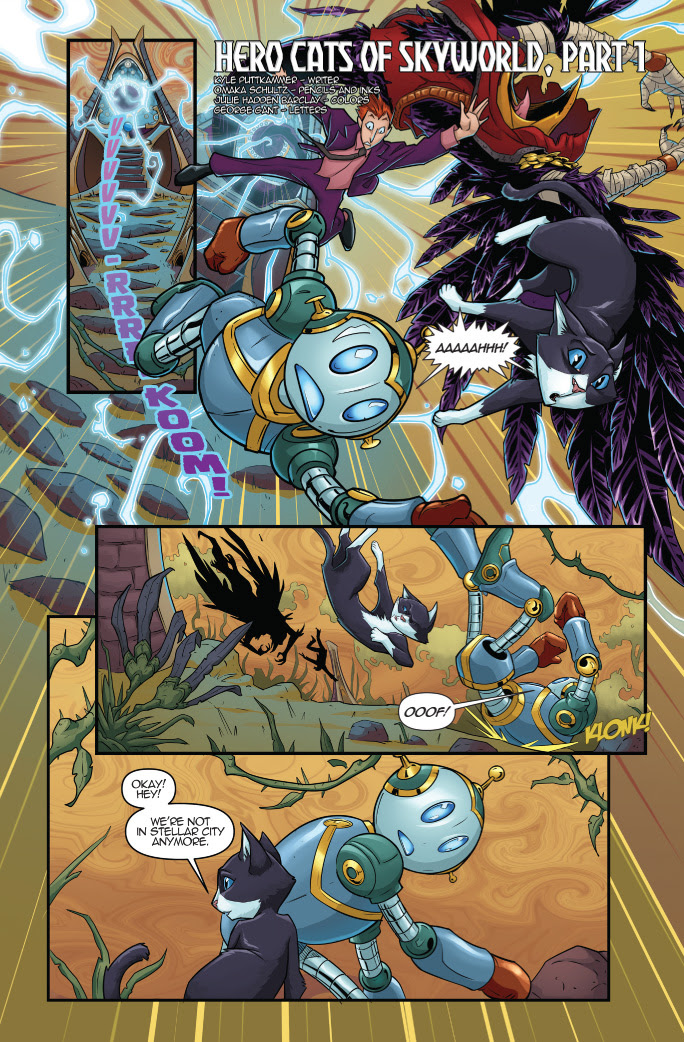 What people are saying about Hero Cats:
"You could introduce youngsters to comics with this book." (Comic Crusaders)
"Puttkammer is a writer who is successful at crafting stories that are genuinely all-ages." (In My Not So Humble Opinion)
"As a self confessed Crazy Cat Lady, Hero Cats is a must for any other cat lovers out there." (Geek Syndicate)

MIRACULOUS: DARKBLADE
Writer(s): Zag Entertainment
Artist Name(s): Zag Entertainment
Cover Artist(s): Zag Entertainment
Arranged and Adapted by: Cheryl Black and Nicole D'Andria
After losing the municipal election against Mr. Burgeois, D'Argencourt gets akumatized and turns into Darkblade! Using his sword he transforms people into knights and builds an army to turn the Mayor out. His forces storm City Hall where a class rep election battle between Marinette and Mr. Burgeois' daughter, Chloe, is brewing. It's up to Ladybug and Cat Noir to protect City Hall and all the students gathered inside!
NOTE: This was previously released digitally on comiXology.
64 pgs./ E / FC                   $4.99 
What people are saying about Miraculous:
"Take a resistant reader and introduce acceptable graphic novels and viola! My daughter loves this series and now is excited to read the next. Excited to read being the key element here." (Amazon Customer Review)
"You get the same amount of fun, adventure, and cuteness only it's in stop-motion this time." (Goodreads Customer Review)
"Well-adapted from a series that is clever, well-written and well-designed. It's a win/win situation…" (Major Spoilers)
SHINOBI: NINJA PRINCESS – LIGHTNING ONI #1
Writer(s): Martheus Wade
Artist Name(s): Martheus Wade (Pencils), Gene Fayne (Colors)
Cover Artist(s): Martheus Wade and Gene Fayne
Ninja VS Monster Action is Back! After the capture and narrow escape of fourteen year old ninja-in-training, Shainndrea, the Toshigawa Ninja Clan has been forced to move to a new secret base further on the outskirts of Osaka. The evil Red Dragon has taken leadership of the rival Azumi Ninja Clan and is determined to fulfill the contract to capture Shianndrea at any and all costs. Now, with her new commanders in place, the stage is set for the Red Dragon to reveal her most powerful Oni yet, Yawata, the embodiment of war with the powers of lightning. However, Yawata has his own agenda and capture is the furthest from his mind.
32 pgs./ E / FC                   $3.99 
Enjoy a preview from SHINOBI NINJA PRINCESS: THE LIGHTING ONI #1, pages 7-11: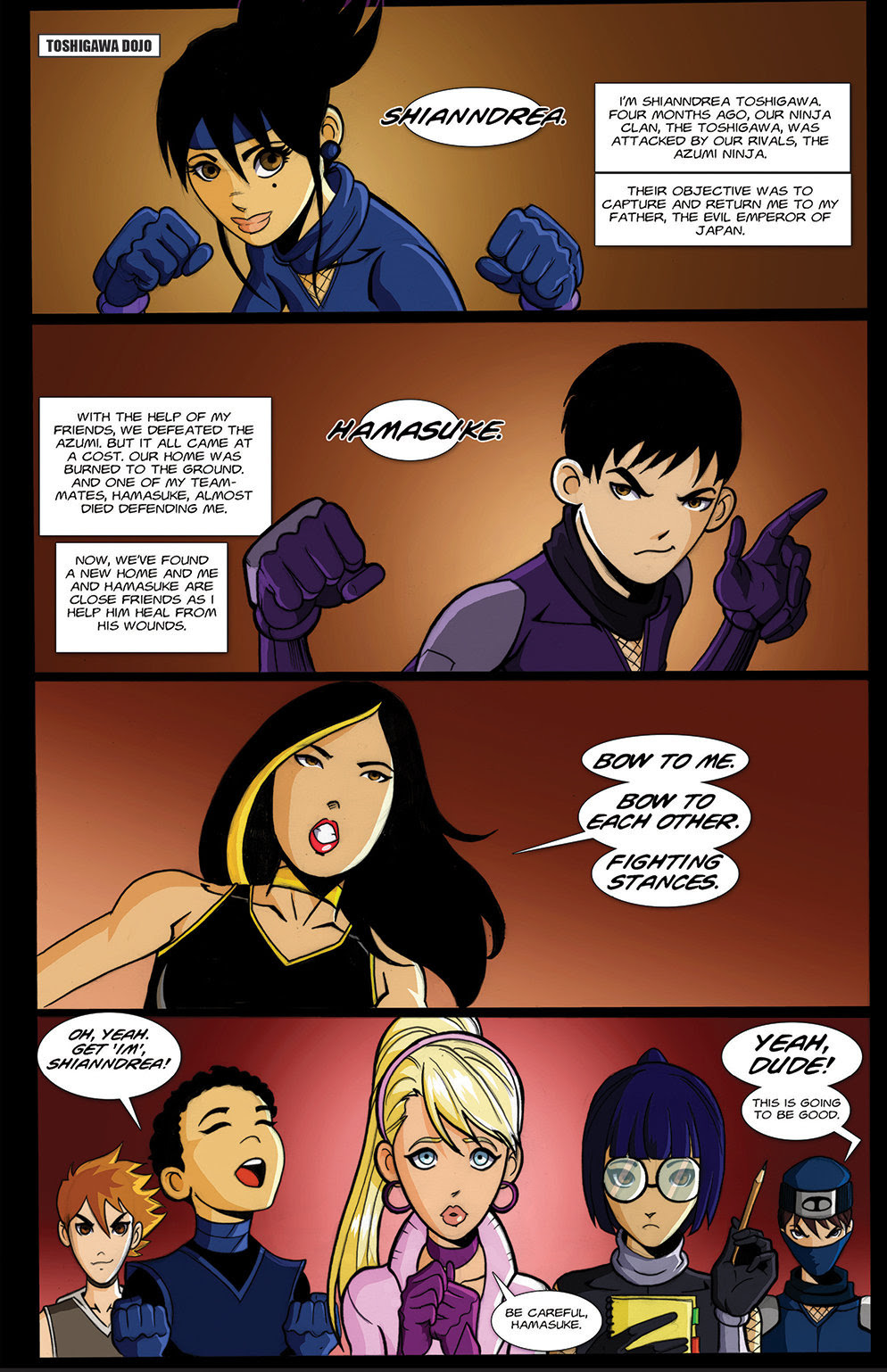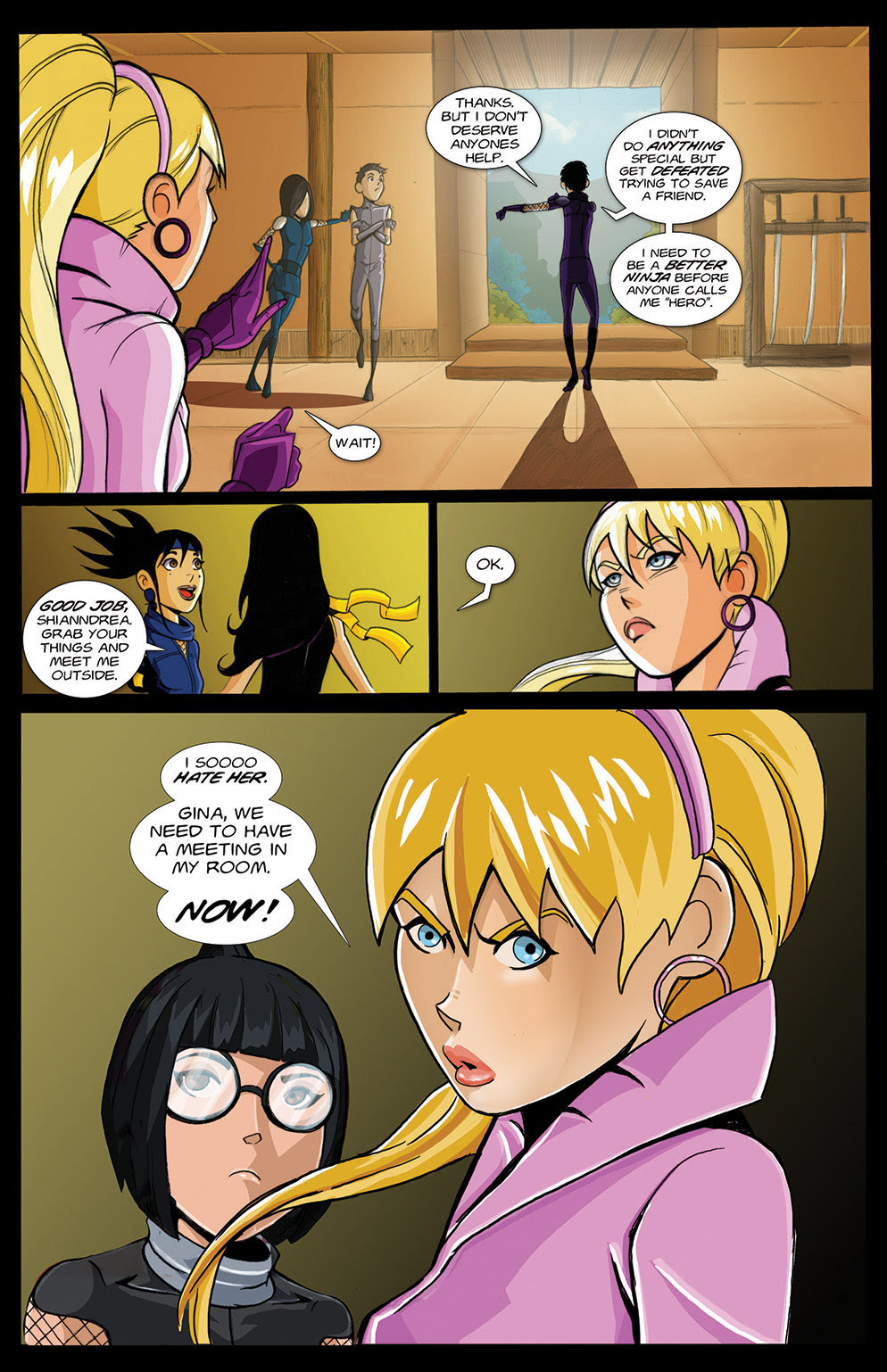 What people are saying about Shinobi Ninja Princess:
"The story would be fun enough for parent and child alike, achieving that uncommon bridge between generations." (Graphic Policy)
"The character interactions are really enjoyable, the action was nice and the ending really gets the reader interested by hinting that things are only going to be ramping up from here." (The Broken Infinite)