Action Lab comics in stores on 9/6/2017
|
ACTION LAB ENTERTAINMENT COMICS IN STORES THIS WEEK
New Releases for the week of

September 6th, 2017
ACTIONVERSE #1 FEATURING STRAY
Writer(s): Vito Delsante
Artist Name(s): Sean Izaakse, Lee Gaston, Chris O'Halloran, Wilson Ramos Jr.
Cover Artist(s): Sean Izaakse (Cover A)
Orderable Variant Cover by: David Golding (Cover B), Sean Izaakse and Chris O'Halloran (Cover C)
From the ashes of the Actionverse, STRAY is back! New York City is on the brink of a civil war, and only Stray can stop it! What threat from his past has come back to haunt him, and what does the formation of TeenAegis have to do with it? Join as as we look back at "The Rottweiler Years" and introduce artist, Lee Gaston, to the Actionverse! 80's Homage cover by Sean Izaakse and retailer incentive cover by David Golding (Infested Earth)!
32 pgs./ T / FC                   $3.99 
What people are saying about Actionverse featuring Stray:
"ACTIONVERSE #1 ft. STRAY is a smart first issue drop by the creative team. It's entertaining, engaging, has likable characters, a moving plot, and fun covers." (PopCultHQ)
What people are saying about Stray:
"Stray is an exceptional work of art; the writing and illustrations work very well together and guarantee a great experience." (Fortress of Solitude)
"STRAY fits the bill in my book as a title I would select to subscribe to and shows promise so far of a mystery that will keep the reader interested." (Going Full Nerd)

Hero Cats: Midnight Over Stellar City Volume 2 #3
Writer(s): Kyle Puttkammer
Artist Name(s): Alex Ogle (Inks, letters)
Cover Artist(s): Alex Ogle
A time for WAR! Can Midnight and the Hero Cats survive Dr. Ross Rex's all-out assault on Stone City?
32 pgs./ E / FC                   $3.99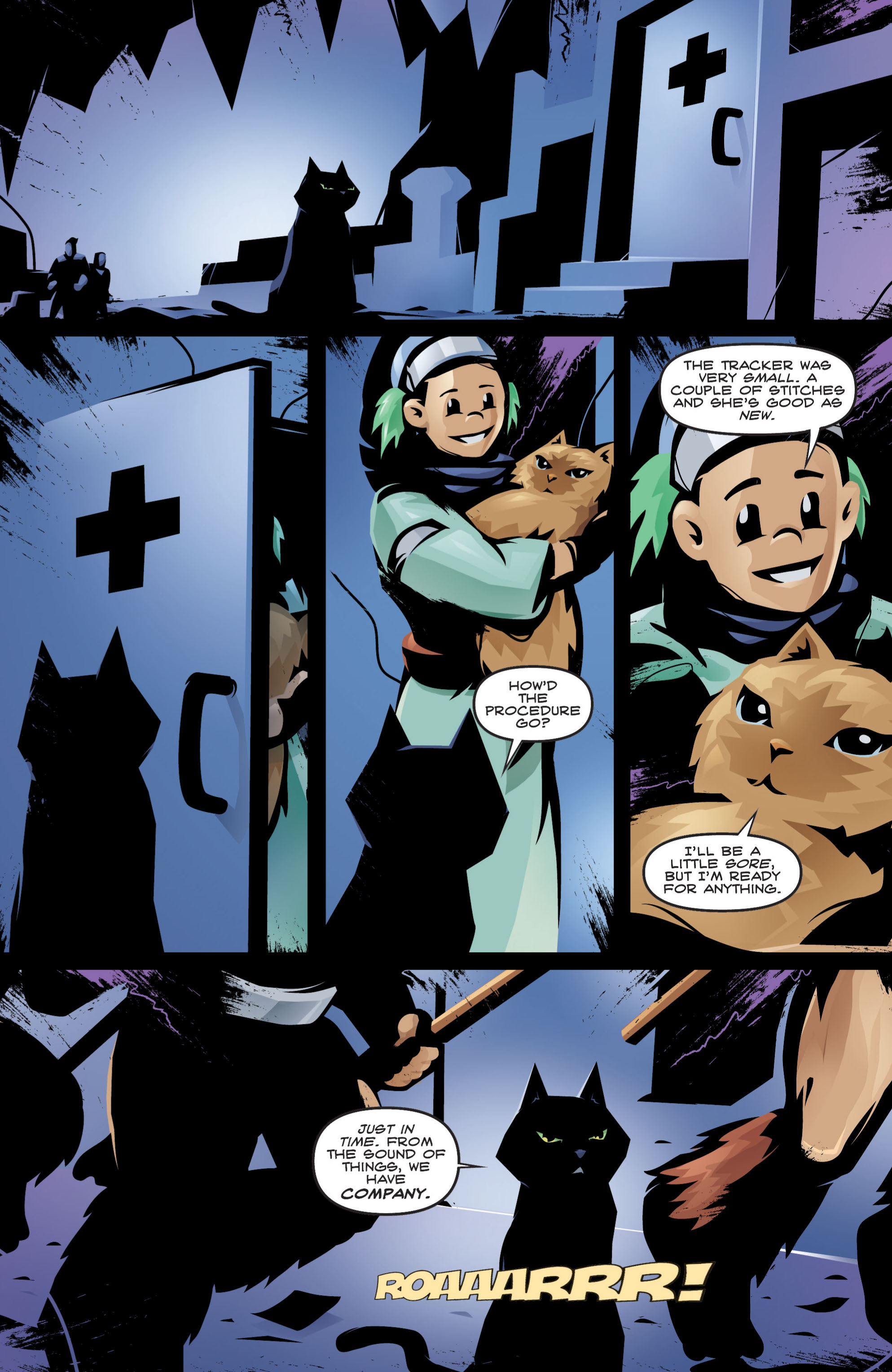 What people are saying about Midnight:
"Hero Cats is a terrific series, and Midnight is a great character, especially when he plays off his fellow Hero Cats. It continues to be a must for graphic novel collections."
(School Library Journal)
"…catch up and prepare for the big ending." (Geek-O-Rama)
"There are a lot of fun little references inside to keep even the most seasoned comic readers busy, and it is highly entertaining for you (fellow) cat owners out there."
(A Place to Hang Your Cape)

MIRACULOUS: PRINCESS FRAGRANCE
Writer(s): Zag Entertainment
Artist Name(s): Zag Entertainment
Cover Artist(s):  Zag Entertainment
Arranged and Adapted by: Cheryl Black & Nicole D'Andria
Rose, a student who goes to high school with Marinette, gets akumatized by Hawk Moth and starts bewitching everyone with her perfumes. While this formidable Princess Fragrance causes mayhem, Marinette has a serious problem: Tikki has disappeared, and with her… the power of Ladybug!
NOTE: This was previously released digitally on comiXology.
64 pgs./ E / FC                   $4.99
What people are saying about Miraculous:
"My daughter is a Miraculous Ladybug fanatic, and of the million toys she received on her birthday, this was absolutely her favorite thing." (Amazon Customer Review)
"Kids who love the show will enjoy this comic book." (Goodreads Customer Review)
"Well-adapted from a series that is clever, well-written and well-designed. It's a win/win situation…" (Major Spoilers)