Action Lab comics in stores on 8/23/2017
|
ACTION LAB ENTERTAINMENT COMICS IN STORES THIS WEEK
New Releases for the week of

August 23rd, 2017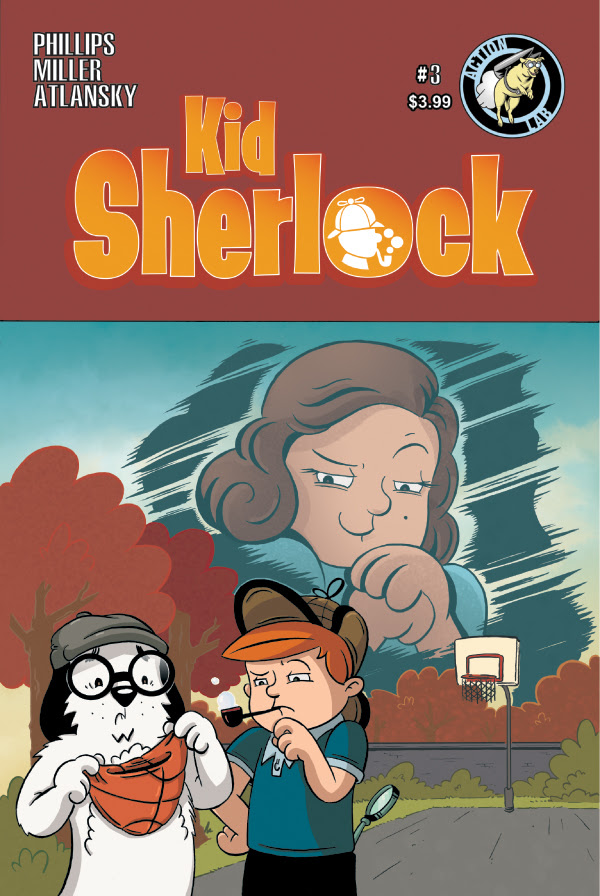 KID SHERLOCK #3
Writer(s): Justin Phillips
Artist Name(s): Sean Miller (Pencils), Lesley Atlansky (Colors)
Cover Artist(s): Sean Miller (Covers A),  
Recess is a time for fun, to clear ones mind of the drudgery of the classroom. But for the students of Baker Elementary room 221, it is a solemn occasion. The playground equipment has all gone missing. Worse yet, when Sherlock and Watson run into trouble with a group of 'big kids,' Sherlock is forced to face his worst nightmare, his older brother.
32 pgs./ E / FC                   $3.99 
What people are saying about Kid Sherlock:
"If I were a teacher I'd grade this as an A+" (Reading with a Flight Ring)
"Fun for all ages to be sure." (FA Comics)
"This book is retro in the best way possible – repackaging the legendary Sherlock Holmes as a kid in school." (Tech Media Stash)
"This series is a great way to introduce young readers to some classic characters."
(School Library Journal)

HERO CATS OF SKYWORLD PT. 3 (HERO CATS #18)
(Previously released digitally on comiXology)
Writer(s): Kyle Puttkammer
Artist Name(s): Omaka Schultz (inks), Julie Barclay (colors)
Cover Artist(s): Omaka Schultz
Bandit and the Hero Cats of Skyworld are in for the fight of their lives as they confront the Crow King and his wretched warriors. It's time to storm the castle in this all-out action-packed issue.
3-part story covers connect to form a huge poster!
32 pgs./ E / FC                   $3.99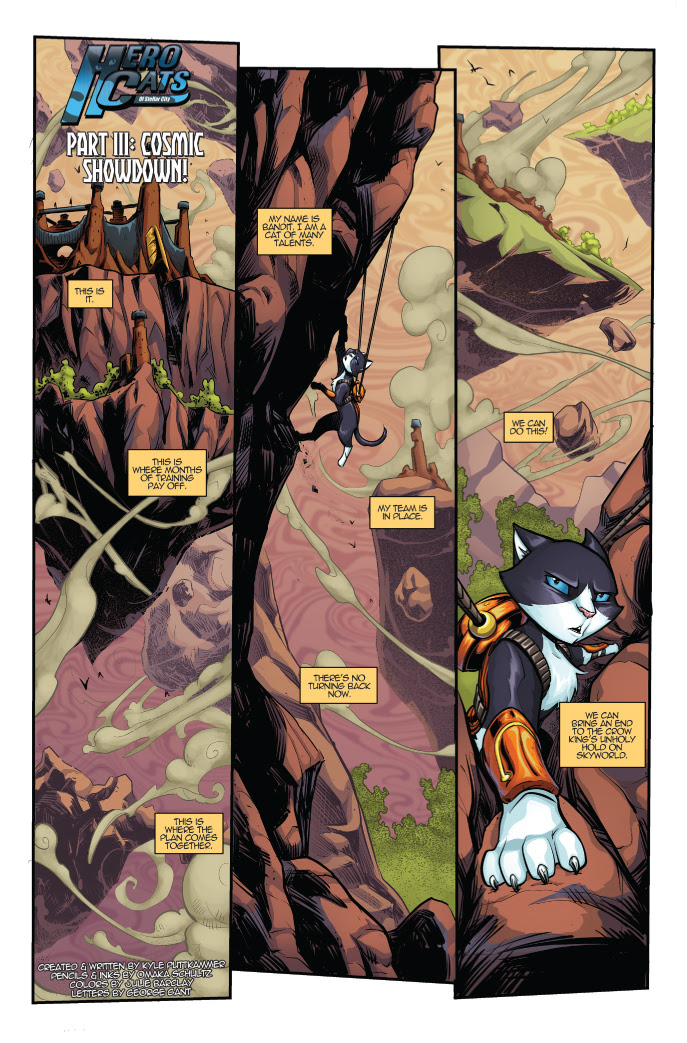 What people are saying about Hero Cats:
"You could introduce youngsters to comics with this book." (Comic Crusaders)
"Puttkammer is a writer who is successful at crafting stories that are genuinely all-ages." (In My Not So Humble Opinion)
"As a self confessed Crazy Cat Lady, Hero Cats is a must for any other cat lovers out there." (Geek Syndicate)