Action Lab: Danger Zone in stores on 8/16/2017
|
ACTION LAB ENTERTAINMENT COMICS IN STORES THIS WEEK
New Releases for the week of

August 16th, 2017
AMERIKARATE #5
Writer(s): Brockton McKinney, Corey Kalman
Artist Name(s): Daniel Arruda Massa
Cover Artist(s): Devin Roth (Cover A), Daniel Arruda Massa (Cover B), Anthony Petrie (Cover C), April O'Neil (Cover D)
Cover A – Regular cover (unlimited): Devin Roth 
Cover B – Movie Poster Cover (limited to 1500): Daniel Arruda Massa
Cover C – Action Cover (limited to 1500): Anthony Petrie
Cover D – April O'Neil Cosplay Cover (limited to 1500)
AmeriKarate continues with a new storyline and the same outrageous, sexy B-movie martial arts action that you demand! Sam and Cynthia are faced with a new hidden foe and crime wave that has the city shaking in its city-boots! Join us for a high-kicking new adventure and a shocking twist that will leave you clutching your book with a kung fu grip!
32 pgs./ M / FC                   $3.99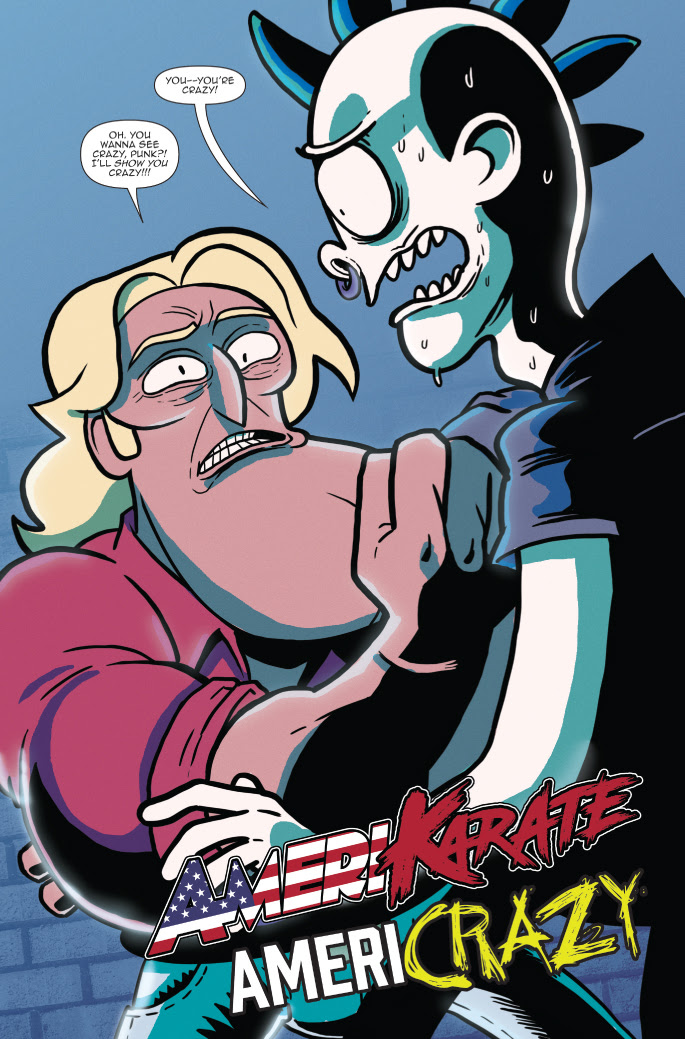 What people are saying about AmeriKarate:
"Kalman and McKinney have captured the essence of cheesy and over the top 80's action celluloid unlike any other book out there." (Rogues Portal)
"…a new and creative title that will have you spouting cheesy action movie one-liners in no time." (Geekery Magazine)
"AMERIKARATE screams fun and boy, does it deliver!" (PopCultHQ)

INFINITE SEVEN #6
Writer(s): Dave Dwonch
Artist Name(s): Arturo Mesa (pencils), Geraldo Filho (colors)
Cover Artist(s): Arturo Mesa (Covers A-B), Josh Greathouse (Cover C)
The boys of the Infinite Seven decide to blow off steam with a night on the town. Little do they know that they are being hunted by an enemy with vengeance on his mind and oil in his veins. Witness the rise of the CYBORG! Plus, a surprise ending that EVERYONE will be talking about!
32 pgs./ T+ / FC                   $3.99 
What people are saying about Infinite Seven:
" This comic is unpredictable and it keeps getting better and better." (The Broken Infinite)
"If you're a fan of 80s action films like Commando, Escape From New York, or its recent incarnation in The Expendables, then this is a comic for you." (Graphic Policy)
"…it's a fun and fast-paced comic, and it promises an out-of-the-ordinary adventure." (Chuck's Comic of the Day)